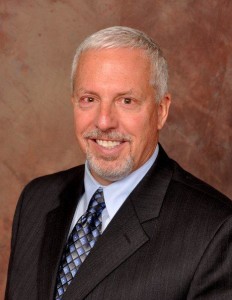 Bill R. Dunlap
Partner, Broker-In-Charge
Email: bill@dunlapteam.com
Cell: 864-506-4129
Office: 864-646-9300
Fax: 1-866-506-4397
My name is Bill Dunlap, Broker-In-Charge with DunlapTeam Real Estate LLC and Dunlap Property Management LLC.  I have a daughter, Joy, a son, Cal, and a stepson, Jordan ; all that are married and out of the house.  I have a deep care and concern to assist my clients in finding that perfect home.  I strive continually to provide the upmost integrity within our companies.
My background has drastically changed throughout the years. I grew up in Pendleton, SC, just 5 miles from Clemson, SC. I spent a lot of time on our beautiful lakes, Lake Hartwell and Lake Keowee.  As a kid, It seemed like I was always in the water or participating in some sport in school.  I think that we gain some advantage in being local, because of just knowing the people and area all around us.  Growing up in this area, my blood was really orange.  I graduated from Clemson University in 1981 with a BS in Parks and Recreation Administration and a minor in Wildlife Management.  I then moved away from this area to work for the US Fish and Wildlife Service and the National Park Service, which I truly loved.  Then I moved back to work for Clemson University as a Superintendent of a Special Needs Camp and Conference Center for 11 years.  I have that adventurous type personality to reach out to other challenges and people.  I then went back to Clemson University to earn my Teaching Certificate in Special Education.  I taught and coached, mainly basketball, in a lot of schools in this area.
While my wife, Robin, and I were planning for our future, we decided to become real estate agents, so we can fulfill our passion to help others and enjoy meeting other people.  We have a slogan above our door that states "Enter as Strangers Leave as Friends", which we truly mean.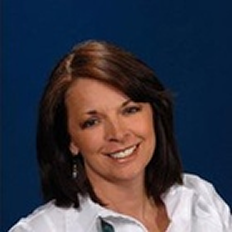 Robin Dunlap
Realtor®, Partner, owner, ePro®, SRES
Email: robin@dunlapteam.com
Cell: 864-506-4828
Office: 864-646-9300
Fax: 1-866-506-4397
My husband, Bill, and I are owners of Dunlap Team Real Estate, LLC and Dunlap Property Management, LLC. We started Dunlap Team Real Estate in 2011, which as you know, was a bad economic time.  We not only survived, but also have thrived.  We are a multi-million dollar company whose sales have continued to increase every year. We won't say that it's been easy because it was not. Our company and our agents continue to be blessed!
We truly believe that our agents are among the finest around.  We all believe in working hard and diligently to provide the best service we can for our clients.
Now, to tell you a little about myself.  I have lived in the Tri-County area of the upstate of SC since 1979 when I moved here from Hickory, NC. I have held various positions in banking, but the last position I held was as Production Manager for the Division of Student Affairs at Clemson University. I was at CU for 23 years. While at Clemson, I decided to obtain my real estate license so that when I retired, I would already have a new career established.  After being in real estate for 1 1/2 years, I decided that I really enjoyed it, so I left my comfy job and went into real estate full time.  I have been a Realtor since 2006 and have loved every minute of it.
My husband and I have three children, all of which are married.  One of them lives in Pickens, one lives in Liberty, and one is in the Air Force and currently stationed in Las Vegas. We were blessed to have our first two grandchildren born in 2015, Everette and Ripken. We have wonderful children and enjoy spending time with them and, now getting to spoil the grandchildren.
We are proud to be residents of the upstate and know that you will too!
Designations: Realtor®, ePro®, and SRES (Seniors Real Estate Specialist)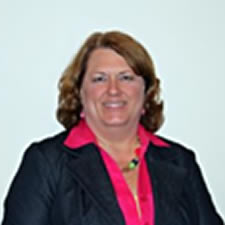 Kathi Shivar
Realtor®
Email: kathishivar@dunlapteam.com
Cell: 864-710-6274
Office: 864-646-9300
Fax: 1-866-506-4397
Hello my name is Kathi Shivar and I am excited to start my return to working within Real Estate. I had an early start in my working career with Real Estate and although my career took me in a different direction, I have always remained interested in real estate and land development. I moved to Walhalla, SC in 1980 as a rising senior and graduated from Walhalla High in 1981. I remained in the Oconee county area until 2006 when I moved to Pickens County. My career has been at Clemson University where I have worked for 28 years and I am looking forward to working again within the Real Estate helm. My husband, Bill, and I have 6 children together and 5 grandchildren. We are expecting our 6th grandchild in August, 2014. My hobbies include being a homemaker, planting flowers, and watching HGTV and DIY networks, then taking those ideas and coming up with a new project. I have a fond interest in the real estate field because I like to work with people and help them find homes that best fit their needs; be it the first time home buyer looking to start out, the family that has out grown their home or the retired couple that now wants to downsize. A house is just a house made of wood and sheet rock, it's a home when people move in and make it their own. I want to be the Realtor that helps you find a house that you will call your home.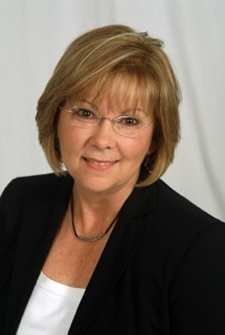 Nancy Lentz
Realtor®
Email: nancy@nancylentz.com
Cell: 864-506-0859
Office: 864-646-9300
Fax: 1-866-506-4397
Nancy is a native of the Upstate.  She has served as a Realtor since 2004, so she knows real estate! She and her husband, Bob, serve as a husband and wife team.  We like to say, "you get two for the price of one, when you work with a team.  Nancy is a wonderful negotiator and offers excellent client support, even after the sale.  You should give her the opportunity to assist you in whatever you might be needing in real estate.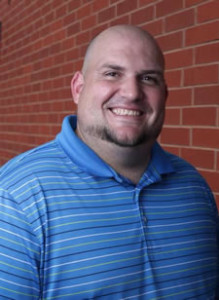 Stephen Taylor
Realtor®
Email: stephentaylor@dunlapteam.com
Cell: 864-426-0615
Office: 864-646-9300
Fax: 1-866-506-4397
My name is Stephen Taylor, Agent with DunlapTeam Real Estate LLC and Dunlap Property Management LLC. I have a son, Hunter that my wife, Kacie and I truly enjoy as he is our first born and growing up way too fast! I have a desire to assist my clients in finding the perfect solution to their housing situation whether first time home buying or seasoned vets downsizing. My background has drastically changed throughout the years. I was born in Charlotte, NC and moved immediately to Cary, NC until the age of 9. After that, I moved to Greenville, SC and have been living in the Upstate (Greenville/Anderson Area) for the last 25 years.
As a kid, it seemed like I was always participating in band activities at Travelers Rest High School. In 1997, I was name 1st Chair All County and All Region Snare Drummer and was undefeated in my 3 year Golden Regiment Drumline tenure. One advantage that I feel I have is that I have taught drumline music in several schools in the Greenville area and more recently have been involved in the Anderson/Pendleton areas. I am proud to have worked with the 2006 3A State Championship Blue Ridge HS Corp of Cadets as well as the following schools: Woodmont, Berea, T.R., Greenville, J.L. Mann, Wade Hampton and Easley. I am a 2 term (3 years) board member of CUTBA (Clemson University Tiger Band Association) and I am currently the Director of Regional Representatives which comprises of all counties within SC.
Growing up in the Upstate, my blood has always run orange. I attended Greenville Technical College, Clemson University and Franklin University, where I graduated with my Associates, Bachelors and Masters in Business Administration. At Clemson, I was on the Clemson Tiger Band Drumline for 2 years as a snare and tenor drummer. In regards to my professional career, I have worked in distribution, manufacturing and the hospitality industries for the last 15 or more years working as a shipping manager, quality manager, purchasing agent and server. Therefore, having a diverse background with extensive reach within the Upstate allows me to have one of the most outgoing personalities you will ever meet. I will put my clients trust and confidence directly into practice.
While my wife, Kacie, and I were planning for our future, I decided to become a real estate agent, so we could fulfill our passion to help others and enjoy meeting other people. The Dunlap Team motto is very easy for me to follow: "Enter as Strangers Leave as Friends", and I am excited to work with such a great team. I am truly one phone call away at any given moment and would love to show you why having a Relator is so important in the home buying and selling process. Be blessed 🙂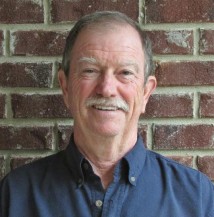 Timothy H. Callahan
Realtor®
Email: TimCallahan@dunlapteam.com
Cell: 864-353-2755
Office: 864-646-9300
Fax: 1-866-506-4397
I have lived in the south since 1992 when I helped move a factory from Watertown, New York to North Charleston, South Carolina.
Over the course of time, I have experienced factory moves, mergers, buying and selling in the corporate world and been Plant Manager and General Manager of divisions of fortune 500 companies.  I have flipped houses for many years, way before the "flip" word came along.  We used to buy, renovate, and sell them.
I am new with Dunlap Team Real Estate.  Every new Realtor has to decide how to start his career, and chart his course for the future.  A decision needs to be made around the general issues such as, large powerful national company vs a smaller family type company.  I chose the Dunlap Team because of their small town values that place the clients above profit and their insistence on honesty and hard work being the center of our sales approach.
I am truly blessed to have been welcomed into the Dunlap Team family.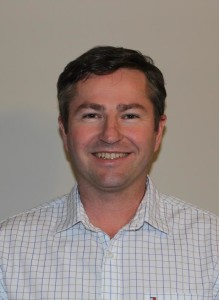 Mike Levitt
Realtor®
Email: MikeLevitt@dunlapteam.com
Office: 864-646-9300
Fax: 1-866-506-4397
My name is Mike Levitt, Realtor®, with the Dunlap Team Real Estate. I grew up on the West Coast and moved to Greenville, SC from Phoenix, AZ. Having my real estate license in Arizona, I worked for a commercial developer taking apartment complexes and converting these to condominiums. For this Developer, I worked with numerous of investors needing to find suitable returns for their investment dollars and satisfy Like-Kind Exchanges. Second, I worked with a brand new developer of townhomes before they became a casualty of the 2008 real estate collapse. At this time, I had to opportunity to help build a start-up golf business, the Orange Whip Trainer in 2009. This golf company brought me to Greenville, SC in 2011. I was responsible for the sales and marketing of what has become the number one golf training aid on the professional tours. After helping to establish this new company as the best, I looked to revive my real estate investment career.
I quickly acquired my South Carolina Real Estate license and was fortunate to be able to join the Dunlap Team Real Estate Company. Whether working with first time home buyers, sellers or seasoned investors, I have the experience to guide my clients through their entire Real Estate transaction.
Personally, I am an avid golfer and skier. I bleed purple for the Minnesota Vikings and miss being able to watch the Vancouver Canucks to satisfy my hockey needs. The Greenville Swamp Rabbits help curb the longing for hockey.