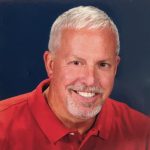 Bill R. Dunlap
Partner, Broker-In-Charge, Investor
Email: bill@dunlapteam.com
Cell: 864-506-4129
Office: 864-646-9300
Fax: 1-866-506-4397
My name is Bill Dunlap, Broker-In-Charge with DunlapTeam Real Estate LLC and Dunlap Property Management LLC. I have a deep care and concern to assist my clients in finding that perfect home. I strive continually to provide the upmost integrity within our companies.
I grew up in Pendleton, SC and spent time on our beautiful local lakes. I believe that being local gains us some advantage because we know the area and its people. Growing up close to Clemson, my blood runs orange. I graduated from Clemson University in 1981 with a BS in Parks and Recreation Administration and a minor in Wildlife Management.  Later on, I moved to work for the US Fish and Wildlife Service and the National Park Service. I returned to Clemson University to teach as a Superintendent of a Special Needs Camp and Conference Center for 11 years where I followed up my education with a Teaching Certificate in Special Education. I enjoy sports and have coached basketball in many local schools. I have a daughter, Joy, a son, Cal, and a stepson, Jordan; all of which are grown and married.
While my wife, Robin, and I were planning for our future, we decided to become real estate agents, so we can fulfill our passion to help others and enjoy meeting other people.  We have a slogan above our door that states "Enter as Strangers, Leave as Friends" and it is a motto that we, as well as our team, live by.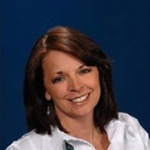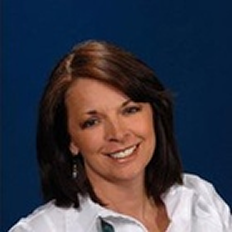 Robin Dunlap
Realtor®, Partner, owner, ePro®, SRES, Investor
Email: robin@dunlapteam.com
Cell: 864-506-4828
Office: 864-646-9300
Fax: 1-866-506-4397
My husband, Bill, and I are owners of Dunlap Team Real Estate, LLC and Dunlap Property Management, LLC. We started Dunlap Team Real Estate in 2011. We survived and thrived in the adversity of that economy. To date, our sales continue to increase every year as our company and our agents continue to be blessed! We truly believe that our hard working and diligent agents are the finest around to provide the best service available to our clients.
I have lived upstate South Carolina since 1979 after moving from Hickory, NC. Previously in banking, I worked at Clemson University for 23 years as Production Manager for the Division of Student Affairs at Clemson University. While at Clemson, I decided to obtain my real estate license. After being in real estate for over a year, I decided that I enjoyed it so much to pursue real estate full time.  Since 2006 I have been a Realtor and have loved every minute of it.
My husband and I have three children, all of which are married. We are blessed to have three grandchildren, Everette, Ripken, and Bridges with another on the way. We have been blessed with a great family and enjoy spending as much time with them as we can.
We are proud to be residents of the upstate and know that you will too!
Designations: Realtor®, ePro®, and SRES (Seniors Real Estate Specialist)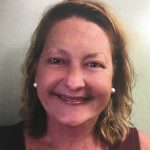 Kim Burgess
Realtor®
Email: kimburgess@DunlapTeam.com
Cell: 864-940-6902
Office: 864-646-9300
Fax: 864-506-4397
Friends, my name is Kim Burgess, and I am proud to have called Pendleton "home" since my parents moved here when I was 3 months old!  I went to Pendleton High School, and then on to Clemson University where I graduated in '81.  Go Tigers!  
I had a wonderful career in commercial insurance that took me from Charlotte, NC to Denver, CO over the years, but as I got older, I felt the pull of the upstate calling me home.  Upstate South Carolina truly is God's Country!  I have a beautiful husband, Rickey, and we enjoy our country life, our two dogs, and keeping chickens!  
I recently pursued a lifelong dream of a career in real estate, and am proud to be able to be a part of The Dunlap Team.  I have been friends with the Dunlap's for many years, and I truly admire their values, integrity, and hard work on behalf of their clients.  I could not be more proud to be a part of this team, and I look forward to being of service to you as you sell your home, or are looking to buy the new home of your dreams.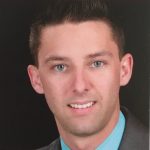 Gage Negrin
Realtor®
Email: gage@dunlapteam.com
Cell: 864-314-5266
Office: 864-646-9300
Fax: 864-506-4397
Hello, My name is Gage Negrin. I was born and raised here in Anderson, SC. I am a 21 years young motivated sales professional.
I studied Sales at Cardone Sales University and continue to learn each and every day. From the age of 18, I was working at Piedmont Honda as a Sales Consultant, committed to serving people to find the perfect Automotive Investment! At age 20, I lost my father, Wayne Negrin, to suicide. The loss of my father changed my life forever. I decided to take my career to the next level in honor of him.
My passion for sales and commitment to serving people lead me straight to Real Estate. God lead me straight to The Dunlap team. This Christian oriented, family-owned team is committed to serving the great state of South Carolina and I have enjoyed my personal experiences of selling homes with them!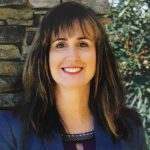 Dawn Frock
Realtor®
Email: Dawn@DunlapTeam.com
Cell: 540-421-0925
Office: 864-646-9300
Fax: 866-506-4397
My name is Dawn Frock and I have lived in the upstate for four years. My professional background is in education however, real estate has always been a passion for me. Before moving to the upstate, my family lived in Pennsylvania, Maryland, Virginia, Colorado, and Louisiana.  
As you can see, my family has relocated a lot. My husband is in Higher Education and our family has relocated as he advanced in his career. Relocation is a growing segment of the real estate industry. We have bought/sold and rented more homes than I care to count. I have become a relocation specialist for my family and I know I can provide you with all the information your family needs to make an informed choice when it comes to your future home. With a lot of personal experience buying, selling and renting homes, my career in real estate is a natural fit.
As with my family, dual careers, school-age children and pets make moving impactful for more than just the transferee. Educating the entire family about the new community, real estate market, and schools is an important benefit I will bring to my clients. I will strive to make the entire experience a little less stressful for everyone.
Being involved with the community is one of my favorite things. I have three very active children. In my spare time, you can find me at cross country, track, basketball or baseball games. I enjoy attending all of their events and making new acquaintances every step of the way. This strengthens my knowledge of the area and allows me different perspectives within the community. As a teacher, I have become familiar with all local school districts and can provide insight into each to better inform your decisions.
If you are looking to find a home and a community you will love, allow me to be the one to guide your journey. I have had years of experience providing personal attention to my students and parents. I am committed to taking the time to understand what you want in a house and what you need in a home. When you are ready to talk, I am here to listen and assist you in the pursuit of your new home. 
Kathi Shivar
Realtor®
Email: kathishivar@dunlapteam.com
Cell: 864-710-6274
Office: 864-646-9300
Fax: 1-866-506-4397
Hello my name is Kathi Shivar and I am excited to start my return to working within Real Estate. I had an early start in my working career with Real Estate and although my career took me in a different direction, I have always remained interested in real estate and land development. I moved to Walhalla, SC in 1980 as a rising senior and graduated from Walhalla High in 1981. I remained in the Oconee county area until 2006 when I moved to Pickens County. My career has been at Clemson University where I have worked for 28 years and I am looking forward to working again within the Real Estate helm. My husband, Bill, and I have six children together and six grandchildren. I enjoy homemaking, planting flowers, and watching HGTV and DIY networks.
I have a fond interest in the real estate field because I like to work with people and help them find homes that best fit their needs; be it the first time home buyer looking to start out, the family that has out grown their home, or the retired couple that now wants to downsize. A house is just a house made of wood and sheet rock, it's a home when people move in and make it their own. I want to be the Realtor that helps you find a house that you will call your home.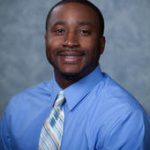 Byron O. Wimphrie
Realtor®
Email: byronw@DunlapTeam.com
Cell: 864-506-0545
Office: 864-646-9300
Fax: 864-506-4397
My name is Byron Wimphrie and I am a married father of two boys and one girl. I am located out of Central, SC and I am a graduate of Southern Wesleyan University. I enjoy coaching basketball, listening to music, and spending time with my family.
The reason why I chose to work in real estate is because it gives me the opportunity to assist others in making a life changing investment.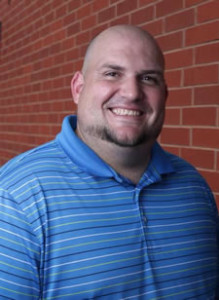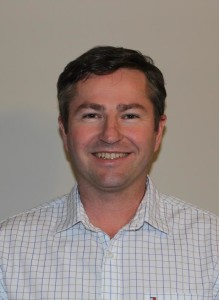 Mike Levitt
Realtor®
Email: MikeLevitt@dunlapteam.com
Office: 864-646-9300
Fax: 1-866-506-4397
My name is Mike Levitt, Realtor®, with the Dunlap Team Real Estate. I grew up on the West Coast and moved to Greenville, SC from Phoenix, AZ. Having my real estate license in Arizona, I worked for a commercial developer taking apartment complexes and converting these to condominiums. For this Developer, I worked with numerous of investors needing to find suitable returns for their investment dollars and satisfy Like-Kind Exchanges. Second, I worked with a brand new developer of townhomes before they became a casualty of the 2008 real estate collapse. At this time, I had to opportunity to help build a start-up golf business, the Orange Whip Trainer in 2009. This golf company brought me to Greenville, SC in 2011. I was responsible for the sales and marketing of what has become the number one golf training aid on the professional tours. After helping to establish this new company as the best, I looked to revive my real estate investment career.
I quickly acquired my South Carolina Real Estate license and was fortunate to be able to join the Dunlap Team Real Estate Company. Whether working with first time home buyers, sellers or seasoned investors, I have the experience to guide my clients through their entire Real Estate transaction.
Personally, I am an avid golfer and skier. I bleed purple for the Minnesota Vikings and miss being able to watch the Vancouver Canucks to satisfy my hockey needs. The Greenville Swamp Rabbits help curb the longing for hockey.
Jessica Williams
Realtor®
Email: jessica@dunlapteam.com
Cell: 864-360-1205
Office: 864-646-9300
Fax: 1-866-506-4397
Jessica began her real estate venture in 2004 focusing on the Greater Greenville market & then expanded into the Greater Clemson area in 2013.  She has been actively involved in many areas of the business, aiding in providing well-rounded knowledge of the industry.  Early on in her career, Jessica was drawn to real estate through the experience of helping people find a house to make their home, but quickly encountered all that residential real estate has to offer!  
She is aquatinted with investment real estate, local lake property, first-time home buyers, new construction, property management, & resale.  With experience across the Upstate, she serves her clients well & appreciates the compliment of referrals & return clients. Outside of real estate, Jessica thrives on spending time with family & is a supportive Clemson fan. You are invited to follow Jessica on Instagram @screal_estate to get a look at #jessicainrealestate