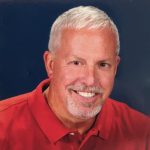 Bill R. Dunlap (SC #79586)
Partner, Broker-In-Charge, Investor
Email: bill@dunlapteam.com
Cell: 864-506-4129
Office: 864-646-9300
My name is Bill Dunlap, Broker-In-Charge with Dunlap Team Real Estate LLC. I have a deep care and concern to assist my clients in finding that perfect home. I strive continually to provide the upmost integrity within our companies.
I grew up in Pendleton, SC and spent time on our beautiful local lakes. I believe that being local gains us some advantage because we know the area and its people. Growing up close to Clemson, my blood runs orange. I graduated from Clemson University in 1981 with a BS in Parks and Recreation Administration and a minor in Wildlife Management.  Later on, I moved to work for the US Fish and Wildlife Service and the National Park Service. I returned to Clemson University to teach as a Superintendent of a Special Needs Camp and Conference Center for 11 years where I followed up my education with a Teaching Certificate in Special Education. I enjoy sports and have coached basketball in many local schools. I have a daughter, Joy, a son, Cal, and a stepson, Jordan; all of which are grown and married.
While my wife, Robin, and I were planning for our future, we decided to become real estate agents, so we can fulfill our passion to help others and enjoy meeting other people.  We have a slogan above our door that states "Enter as Strangers, Leave as Friends" and it is a motto that we, as well as our team, live by.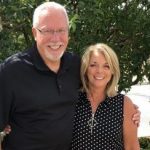 Robin Dunlap (SC #61682)
Realtor®, Partner, owner, ePro®, SRES, Investor
Email: robin@dunlapteam.com
Cell: 864-506-4828
Office: 864-646-9300
My husband, Bill, and I are owners of Dunlap Team Real Estate, LLC. We started Dunlap Team Real Estate in 2011. We survived and thrived in the adversity of that economy. To date, our sales continue to increase every year as our company and our agents continue to be blessed! We truly believe that our hard working and diligent agents are the finest around to provide the best service available to our clients.
I have lived upstate South Carolina since 1979 after moving from Hickory, NC. Previously in banking, I worked at Clemson University for 23 years as Production Manager for the Division of Student Affairs at Clemson University. While at Clemson, I decided to obtain my real estate license. After being in real estate for over a year, I decided that I enjoyed it so much to pursue real estate full time.  Since 2006 I have been a Realtor and have loved every minute of it.
My husband and I have three children, all of which are married. We are blessed to have five grandchildren, Everette, Ripken, Bridges, Emmett and Royston. We have been blessed with a great family and enjoy spending as much time with them as we can.
We are proud to be residents of the upstate and know that you will too!
Designations: Realtor®, ePro®, and SRES (Seniors Real Estate Specialist)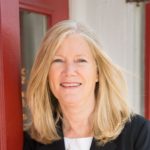 Kathy B. Fulmer (SC #104780)
Realtor®
Email: kbfulmer55@gmail.com
Cell: 803-414-8308
Office: 864-646-9300
Kathy Fulmer has always been intrigued with Real Estate.  Whether it is browsing through Real Estate magazines and home fliers while on her travels or incorporating home floorplans into her lesson plans to teach elementary geometry, Kathy loves all aspects of Real Estate and home design.
Initially employed in the banking industry for 10+ years, Kathy began a career in education for 20 years.  Upon retiring in 2015, Kathy and her husband, John, relocated to Clemson. Here they worked with Michael Sherrill in the purchase, and then the renovation of a home in downtown Clemson.  Watching one's vision become a reality was an amazing experience!  As a result, Kathy turned to a second career in Real Estate and is a member of Dunlap Team Real Estate.
As a resident of Clemson, Kathy is actively involved in the community via Clemson Women's Club, Gourmands, and University Lutheran Church.  She also serves as a member of the Planning Commission for the City of Clemson.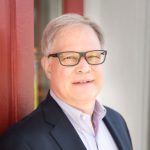 Michael Sherrill (SC #26265)
Broker, Realtor®
Email: michael@michaelcraigsherrill.com
Cell: 864-940-9406
Office: 864-646-9300
Michael Sherrill's parents scoffed when, at age ten, he advised them that the window framers had made a measurement error in their new home being built – that is until the windows arrived on site and didn't fit in the frames. From that day on, they never questioned their son's sense of balance or architectural proportion.
From a boy who created living spaces from cardboard models to an undergraduate who interned with internationally renowned designer Otto Zenke, Michael's lifelong interest in architecture and real estate has catapulted him to a three-decade career in designing and marketing residential properties, the foundation which began on Hilton Head Island with one of the island's most significant and awarded residential architects.
As a member of the Dunlap Team, Michael offers clients the added perspective of an award-winning residential designer that few in the real estate industry can boast. Whether clients are interested in purchasing a new home, or perhaps a charming older Clemson or Pendleton home in need of renovation, or building on one of Lake Keowee's prize winning vistas, Michael has the design savvy, sales experience, and area of knowledge to provide them with the information they need to make the best purchase decision. The same experience applies to his thorough approach to listing and marketing local properties.
A native of Greensboro, NC, Michael is a graduate of Clemson University where he received his B.S. degree in architectural design. His studies also include three years at the North Carolina State University School of Design in Raleigh. He makes his home in historic Pendleton, South Carolina, where he remains in demand as one of the area's leading design consultants. Michael has served as an appointed member of his local Planning Commission, as Secretary for the Pendleton Historic Foundation, and currently serves on the Pendleton Board of Architecture Review. He has also served as the design consultant for the Architectural Review Board for Waterford Pointe, a Lake Keowee waterfront community. His local Board of Realtors honored him with the distinction of Realtor of the Year in 2006. Michael is licensed in South Carolina.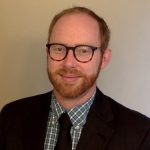 Will Clanton (SC #113375)
Realtor®
Email: will@dunlapteam.com
Cell: 843-247-2730
Office: 864-646-9300
After growing up on Hilton Head Island, William R. "Will" Clanton has spent the past 15 years making a new home in the Upstate. A veteran of the hospitality industry, he has a knack for helping people find comfort in new environments. Whether helping people new to buying and selling homes or those simply looking for a stress-free experience, Will is eager to help you. Outside of Real Estate; Cooking, Coffee, Sports, Music and Animals are welcomed topics of conversation. Will is a lifetime fan of the Clemson Tigers in any and every sport, and is willing to loose his voice if it helps our football team's defense on 3rd down.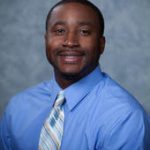 Byron O. Wimphrie (SC #97852)
Realtor®
Email: byronw@DunlapTeam.com
Cell: 864-506-0545
Office: 864-646-9300
My name is Byron Wimphrie and I am a married father of two boys and one girl. I am located out of Central, SC and I am a graduate of Southern Wesleyan University. I enjoy coaching basketball, listening to music, and spending time with my family.
The reason why I chose to work in real estate is because it gives me the opportunity to assist others in making a life changing investment.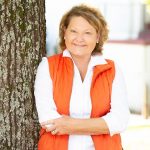 Kim Burgess (SC #98535)
Realtor®
Email: KimBurgess@DunlapTeam.com
Cell: 864-940-6902
Office: 864-646-9300
As a native of Pendleton and a graduate of Clemson University (Class of '81!), I have had many years to appreciate why so many people want to call this little corner of the world – "Home". Whether you are looking to buy or sell, I want to be your agent. I will work tirelessly on your behalf to earn your trust, your confidence, and your referrals. Let's make your home buying or selling experience fun, easy, and most of all — stress free!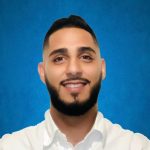 Basil Abunijem
Realtor®
Email: basil@dunlapteam.com
Cell: 864-326-7172
Office: 864-646-9300
My name is Basil Abunijem. I am a newly graduated mechanical engineer with a passion for working in real estate. I currently reside and work out of Greenville South Carolina. My hobbies include spending time with my family and partaking in different volunteer work opportunities in and around my community. The upstate is where I grew up and it's what I know best, so helping you find a home that's perfect for you should be no problem at all. I will work diligently to ensure all your expectations are met with certainty. I look forwarded to meeting you and being a part of your journey to a new home!