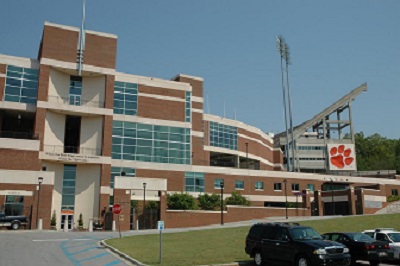 Pickens County is located at the western corner of the Blue Ridge Mountains and is bordered by the shores of Hartwell Lake. It lies almost in the middle of Atlanta, GA and Charlotte, NC.
Today, Pickens County is known as wonderful place to enjoy a wide-variety of activities; such as; sporting events, concerts, theatre, golf, horseback riding, hiking, water sports, bull-riding, racing, etc. This County features some breathtaking waterfalls, picturesque lakes, and babbling streams.
Topretirements.com lists Clemson as one of their top picks for retirement. South Carolina has low property taxes, we experience all four seasons, and we are within 3-4 hours of the beaches. You should come for a visit and check it out. You may never want to leave.