If you are new to the upstate or if you have lived here forever, check out this article below from Lake Hartwell Country about some of our beautiful waterfall hikes that you can enjoy. Best yet they are right in our own backyard.
Waterfall hikes are one of the most fun and refreshing ways to get out and explore nature. The excitement of hearing the roar of a waterfall in the distance and the thrill of seeing it tower above in the mountains is truly extraordinary.
Some days, you might be in the mood to trek through the woods for hours to see a waterfall. However, sometimes it's nice to take a short walk in the trees to find one. Here, we've listed a few of our favorite waterfalls that take less than half a day to hike to!
Yellow Branch Falls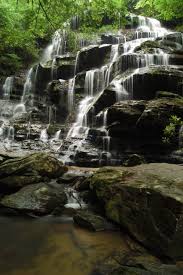 This waterfall is a local and visitor favorite. After pulling into the parking area off of Hwy 28, you'll hike a leisurely 1.5 miles one way to see this beautiful cascade. The path is not too steep, and it's great for kids and dogs!
King Creek Falls
​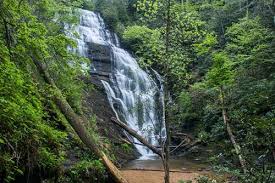 This majestic waterfall stands at a staggering 70 feet tall. After a beautiful drive in the mountains, you'll turn onto a gravel road that brings you to the parking area near Burrells Ford campground in the Sumter National Forest. Then, you'll hike 0.7 one way miles to reach the waterfall.
Spoonauger Falls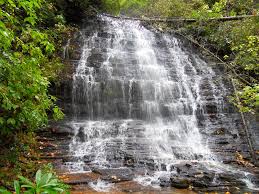 While you're up at King Creek Falls, you need to see Spoonauger! Both of these waterfalls can easily be seen in one afternoon. Just a few hundred feet down the road from the King Creek Trailhead, you'll see signs for the Chattooga River trail that lead you to Spoonauger Falls in 0.25 miles.
Lee Falls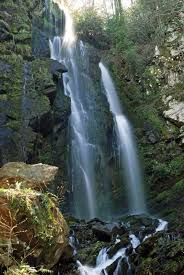 This waterfall looks otherworldly and gorgeous. When arriving at the trailhead, park in a gravel lot with a gate. The trail is beyond the gate and winds through beautiful forests and fields of tall grass. The trail is 1.5 miles one way.
Issaqueena Falls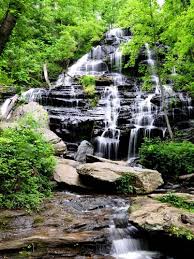 Another visitor favorite, this beautiful waterfall can be found in Stumphouse Tunnel Park in Walhalla, SC. There is an overlook platform that offers lovely views of the falls just a few steps from the parking area.
Twin Falls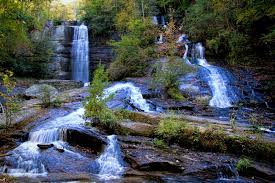 Two waterfalls for one hike! These stunning falls are 75 feet tall, and viewing them is worth every step of this short hike. From the parking area, this set of falls is only 1.2 miles one way.
Station Cove Falls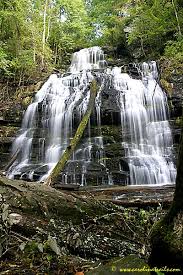 This waterfall hike is another great option for little ones and four-legged friends. It only takes a 0.8 mile hike to find this beauty tucked away in the Oconee Station State Historic Site. You'll definitely want this one on your list!
For more information on the area, visit LakeHartwellCountry.com, and visit us at our Visitors Center in Pendleton or in Pickens.
125 E Queen St., Pendleton, SC 29670
(864) 646-3782
Or
222 W Main St., Pickens, SC 29671